The Eagles and Saints trade last week reshaped the middle of the first round for the 2022 NFL Draft. New Orleans landed a second first round pick this April, while Philadelphia picked up a second first-rounder in 2023.
🚨 WE HAVE A TRADE 🚨

The Eagles load up for the future & the Saints get an extra 2022 1st rounder pic.twitter.com/Urp0pFhCyi

— PFF (@PFF) April 4, 2022
The deal cost the Eagles two of their three 2022 first-rounders (No. 16 and No. 19) and a sixth0rounder (No. 194). The Saints surrendered three picks in 2022 in this trade: their first (No. 18), third- (No. 101) and seventh-round selections (No. 237), as well as a 2023 first and a 2024 second.
Eagles, Saints Draft Trade Muddies Mocks
This Eagles, Saints trade complicated matters for many mock drafts. Philadelphia went from a position of power in 2022, with three first round picks, to one that suddenly gives them additional flexibility in the future. Having picks 15, 16, and 19 would have landed the Eagles plenty of top-end talent, but pivoting out of that position affords the team wiggle room moving forward.
This trade spreads the assets the Eagles sported over two drafts instead of one, and adds to their overall draft capital with an additional second-round pick. Philadelphia still has needs to fill this offseason, and with two firsts, they should be able to find potential contributors.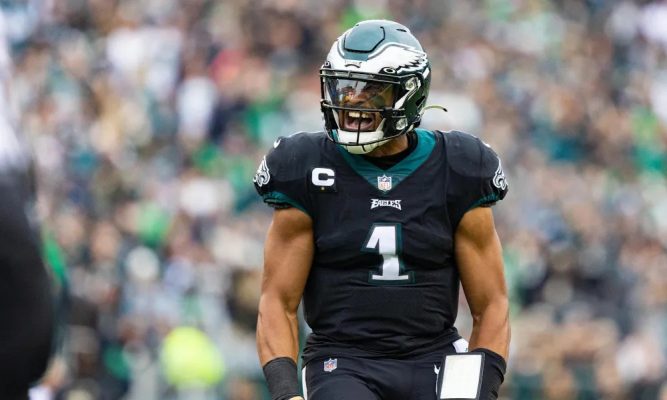 What this deal true unlocks for Philly is another year to evaluate quarterback Jalen Hurts. The young starter is up for a contract extension after the 2022, but rumors have indicated the Eagles remain unsure whether or not to commit to Hurts long term. With two first-rounders in 2023, Philly could select Hurts' replacement in that solid draft class.
With the No. 15 overall selection, the Eagles could target cornerback Derek Stingley Jr., out of LSU. The No. 18 pick could land one of the draft's top receivers, like Ohio State's Chris Olave or USC's Drake London.
Saints Have Options Now
For the Saints, this trade comes after the franchise has made it abundantly clear that they're not embarking on a full-rebuild. While landing first-round picks is often the move of a rebuilding club, this Eagles, Saints draft trade provides New Orleans with options to add talent at a low cost.
The Saints salary cap situation remains precarious, which explains the restraint New Orleans has shown in free agency. Two first-round picks would be cost-controlled assets that could contribute to the team right away. The Saints lost left tackle Terron Armstead, as well as safeties Malcolm Jenkins and Marcus Williams this offseason.
But having two mid-round firsts also sets up the possibility that the Saints could package those picks to move further up the draft board. Should they stay with the two selections, New Orleans may take a flyer on one of the quarterback prospects, even though they recently re-signed Jameis Winston to a two-year deal.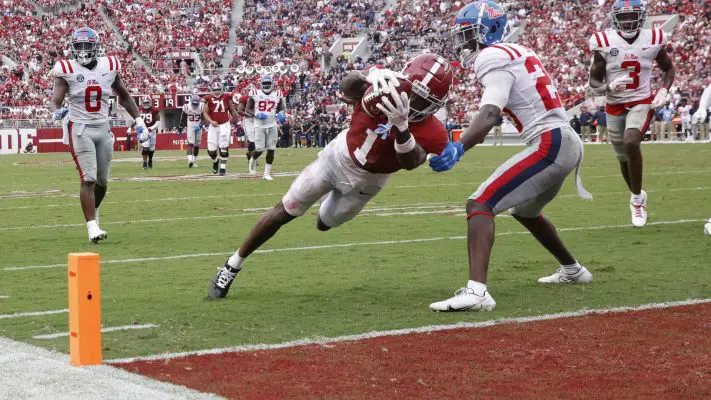 With the No. 16 overall selection in the first round, the Saints could look to fill a need at wide receiver as well. Olave, London, or Alabama's Jameson Williams could all be on the board still. The No. 19 overall pick could land Armstead's long-term replacement at left tackle, perhaps a player like Northern Iowa's Trevor Penning.
Be sure to follow NFL Draft Lounge for more coverage on the 2022 NFL Draft and the offseason. As always, you can find us on Facebook, Twitter, and Instagram.